The digital signage specialist – best-known for its large-scale projects in the airport sector – has been able to transfer its skills and technologies to digital out of home and other sectors during the pandemic.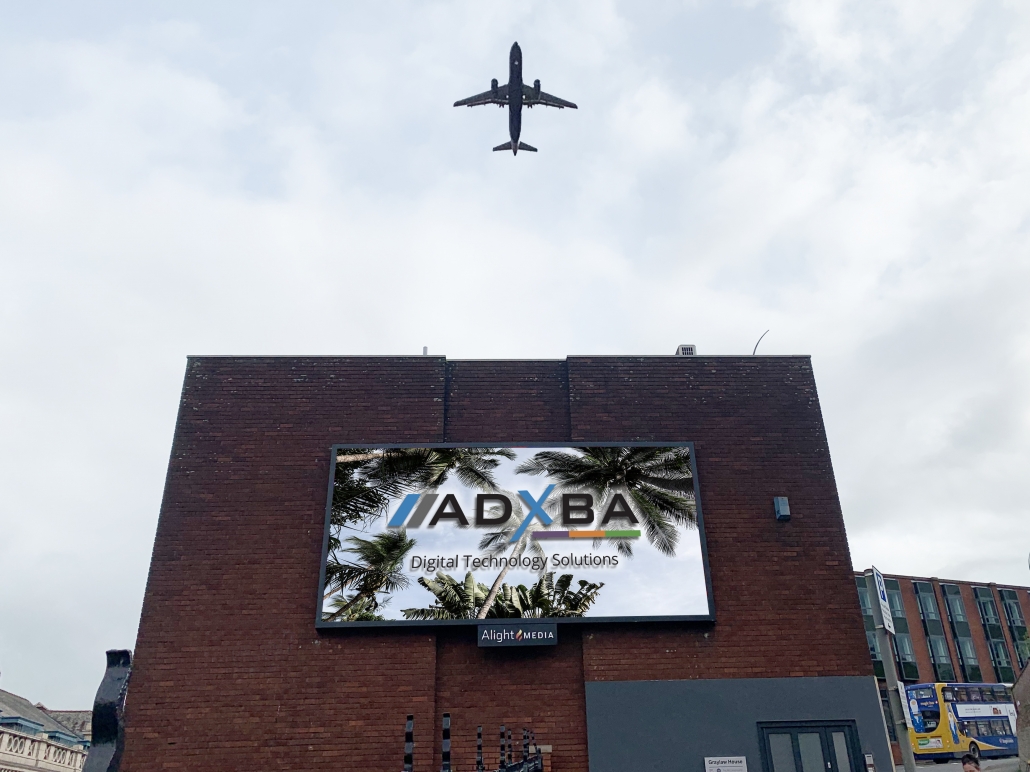 More than any other crisis in recent memory, Covid-19 has forced companies and organisations to rethink the ways in which they work and the services that they offer. Lockdowns required some of these revised strategies to be implemented almost immediately, but out of this stressful period some remarkable new business concepts and solutions have emerged that will ensure companies continue to prosper.
This has certainly been the case for digital signage solutions specialist ADXBA. With aviation accounting for 70% of the company's business, the initial hope was that the cessation of flights might be short-lived and lead to new projects from operators looking to make the most of the down-time.
Jim Kerr, MD of ADXBA, recalls: "We initially thought that Covid-19 was going to be similar to the volcanic ash cloud of 2010, where airports shut for a short period and operators actually took the opportunity to do a huge amount of AV work. But we quickly realised that this was not the case this time, so we set to work on a detailed action plan during the first week of lockdown."
Combining some swift organisational changes with an increased focus on diversifying into other markets, including digital out of home (DOOH), the plan allowed the company to chart a productive new course through the crisis. The rapid success of this strategy can be seen by the fact that, less than a month after the majority of employees had been furloughed, most were back working on new DOOH business.


Operational changes and new opportunities 
In the days after the lockdown began, the biggest single change was the transition of the service desk – normally based out of ADXBA's Manchester offices – to a remote operation. In terms of systems and technologies, a lot of the necessary elements were already in place, says Kerr, adding: "It was more the process of how we manage people that changed. Twelve months ago, video calls between team members never happened. Now we have a completely revamped approach to communication that's working better than ever – and it's been entirely driven by Covid-19."
Simultaneously, a combination of the skillsets that had been honed in aviation and a desire to diversify into other sectors began to pay off. This became especially apparent when a series of one-off DOOH projects and an extended relationship-building effort with DOOH companies and technology suppliers operating in the aviation industry prompted two new referrals – both for significant DOOH contracts with leading media companies.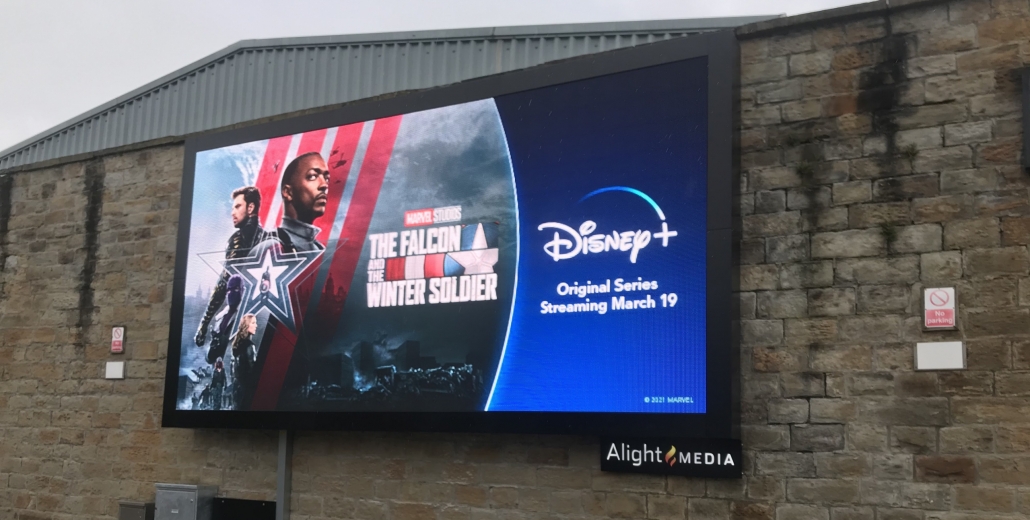 Transferrable skills for universal problems 
Engaged to work on both projects, ADXBA was able to demonstrate the skillset and expertise that had been developed in part because of the prescriptive nature of the airport environment. "It can take about three months to get security passes for subcontractors, so over time we've brought in a lot more of the skillset we need in-house than would normally be the case in other sectors," says Kerr, "From detailed surveys, CAD design, structural steel installation and technical commissioning services – because you can't always get people in to do these things in airports, we've developed the skills in-house – and of course these skills can then be applied to projects in other sectors as well."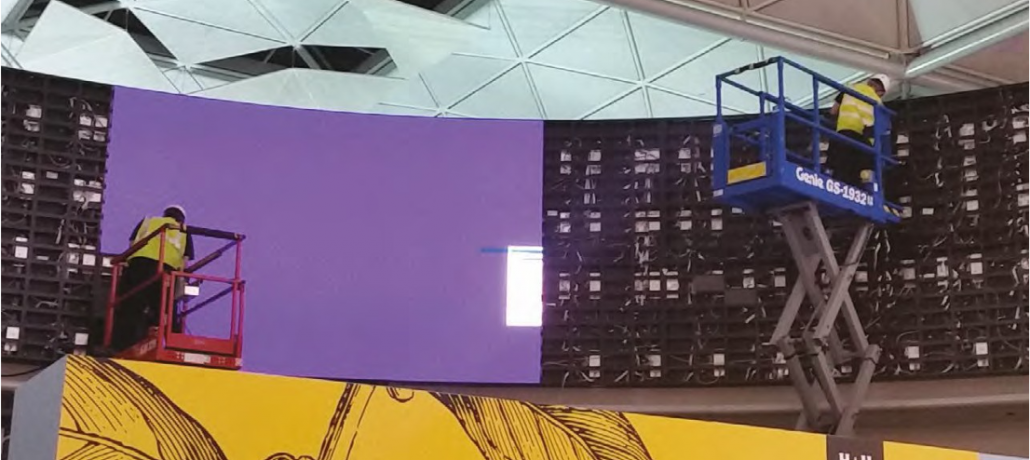 ADXBA was also able to capitalise on the asset management systems the company originally wrote and developed for Gatwick and Stansted Airports – adapting these systems to provide user-friendly management infrastructures for its latest projects.  This deep knowledge of both IT and AV has been an especially valuable asset: "Whereas many AV systems integrators would tend to focus on the equipment and the integration of hardware, we also have the intrinsic knowledge and skills base on the IT side that can enhance the AV aspect of the project as well.

So whilst diversification had been underway for several years, there's no question that the company's recent projects constitute a milestone in its development. "The experience and knowledge that we had already, and which we have gained working in other sectors, has given us a real ability to solve universal problems," observes Kerr.
Diversification came to fruition at the right time  
With several other DOOH projects in the works, ADXBA has emerged from the challenges of the early pandemic in a form that means it is very well-positioned for the future – whatever that might bring. Personnel numbers have grown substantially with the hire of new software development specialists, support and engineering staff and the board-level appointment of Nick Shaw as sales & marketing director.  The company has also made a significant investment in new resources and equipment, including purchasing eight vehicles in the last six months alone.
While Kerr anticipates a revival of airport-related projects later in 2021 as global aviation resumes, the company's expanded customer base will continue to serve it well. "Having all of our eggs in one basket during this crisis would have killed us," he admits, frankly. "So, diversification came off at exactly the right time. We recognised that this had saved us, and also realised that we needed to continue diversifying, which prompted our recent expansion into the stadia and arena markets. And now that we have a larger team with an expanded skillset, we're in an even better position to support the aviation industry when it starts up again."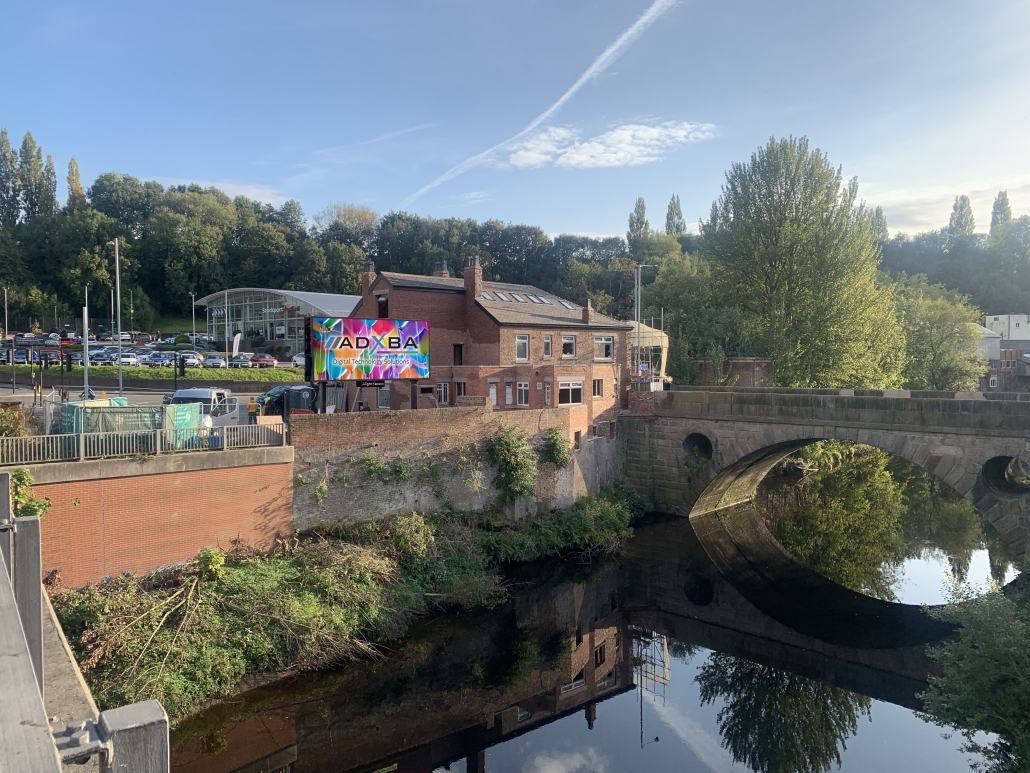 The scale and reliability of the work within the DOOH sector is set to provide a very welcome complement to the more turbulent nature of aviation, hospitality and entertainment. "DOOH can also help to prove to people that you have the scale and expertise to do the larger projects," comments Kerr, who adds that ADXBA's remarkable trajectory over the last 12 months can be encapsulated as follows: "Ultimately, it's all been down to a lot of planning – and a little bit of luck."
Get in touch to find out more about ADXBA's digital display solutions.