ADXBA are specialists in digital signage solutions and have designed, installed and maintained a vast array of large format screens throughout the UK and Europe in Airports, Railway Stations, Shopping Malls and major retailers.  Due to expansion, we are now looking to recruit in our projects department.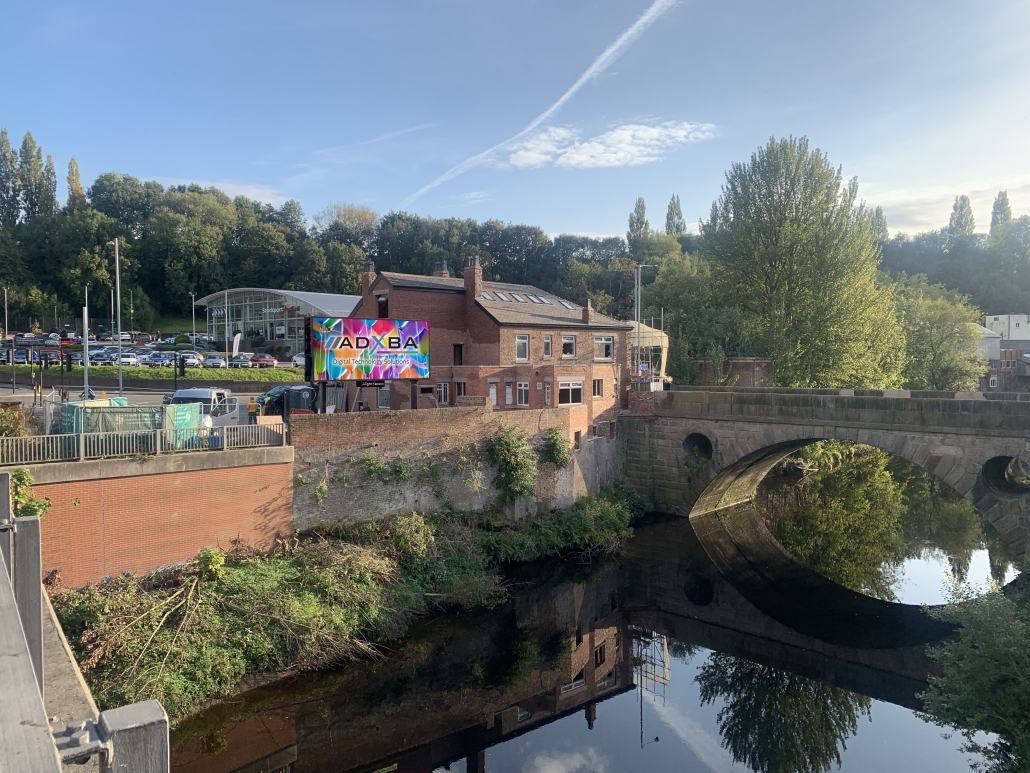 Position : Service and Maintenance Engineer
Department: Operations
Reports to: Regional Service Lead
Location: West London, United Kingdom
Immediate start
Overview
Main responsibilities will include; to maintain, manage and service our client's inventory and work proactively within the technical service team. As part of this responsibility, you will be required to ensure that the digital signage sites we manage for our clients are maintained and fixed within the clients' strict SLA's. You may also be responsible for training others to use the equipment.
In particular, we are looking for candidates that have extensive experience in maintaining and servicing both indoor and outdoor digital signage.
The role will be predominantly based in the home region of the technician however due to the nature of the business, the candidate will also be required to travel to other regions and abroad to assist in works.
This is a key position at ADXBA and carries with it a responsibility to maintain our reputation with new and existing clients.

Role Responsibilities
Maintenance of Digital Signage (standalone units, Video Walls and LED displays both indoor and outdoor)
Site Management
Health & Safety Site Management of yourself and other on site
Ensure good housekeeping on site and within the warehouse space
Manage tools and spares within company vehicles and warehouse space
Maintenance of displays and related technology
Safe and careful maintenance of displays, ensuring not to physically damage the displays/modules.
Basic understanding of schematic drawing and site documentation to support a "fix first time" mentality
Good understanding of the technical aspects of digital signage and networks as well as strong computer skills
Ensure concise end of shift reports are completed and added to internal reporting systems
Ensure our clients and technical service desk team are informed through our internal helpdesk system
Ensure all equipment is tested prior to shift starting
Safe operation of access equipment/ tools
On-site Relationships
Build relationships with technical service team to ensure strong internal communication
Including activating and managing Work Permits, Security Passes and conforming to on-site requirements.
Minor Responsibilities
Working with team in amending RAMS for locations if circumstance change
Work within Installation team if required
Responsible for the cleanliness and state of currently assigned company vehicle
The Ideal Candidate will have:
Good verbal and written communication skills
Experience working with a helpdesk system
Competent IT knowledge (Inc Microsoft Office/Google products)
Extensive on-site service and maintenance experience
Experience and working knowledge of display / AV and computer hardware / software
Experience of working at height (IPAF qualification preferred but not required)
The ability to resolve and diagnose faults as they are encountered but understand when to refer to others for assistance
The ability to work using your own initiative as well as work within a team
Good people skills and customer service ethic
Flexibility
Problem-solving skills
Organisational skills
Punctuality
The ability to multi­task
Ability to make decisions under pressure and deal with complaints
A clean and full driving license
The ability to conduct behaviour and attitude in an appropriate and professional manner

Training & Qualifications Desirable:
IPAF PAL Licence – 1b, 3a and 3b preferred but non-essential
PASMA – preferred but non-essential
Working at Height
Manual Handling
This job description sets out the scope and main duties of your role. It does not include or define all tasks which the post holder may be expected to carry out. Duties will vary from time to time without changing the nature of the post or level of responsibility. The post holder may also be required to carry out any other duties as required by their line manager.
Applications can be sent to alexdundas@adxba.co.uk