While most venues were lying dormant and deserted  in 2020, Birmingham's Symphony Hall, a B:Music venue, has undergone a £13.2 million transformation. The "Making an Entrance" project is a major redevelopment of Symphony Hall's public foyer areas, to connect the building to the surrounding Centenary Square and ensure that it can continue to be a financially independent, creative force into the future. Iconic digital displays from ADXBA are at the heart of this transformation. 
Originally built in 1991, Birmingham's Symphony Hall's mission is to inspire a love of live music.  To this end, the venue stages performances from diverse artists like Jools Holland, Gregory Porter and the City of Birmingham Symphony Orchestra and offers an ambitious learning and participation programme of free and low-cost events that reach over 24 000 people each year.  Consumer surveys conducted during planning of the transformation project revealed that a better digital offering was one of the top criteria for creating a better visitor experience at the venue.
"The digital signage we had on site at Symphony Hall were out of date and not up to modern standards," explains B:Music's director of sales and marketing, Richard Loftus.  "The redevelopment of the foyers provided both the funding to upgrade our digital displays and the opportunity to address issues with the building infrastructure, like patchy Wi-Fi coverage, that had limited how we used our digital assets in the past."
Faced with the task of delivering an impactful and effective display solution, the B:Music team, based at Symphony Hall, turned to ADXBA's Nick Shaw to help bring an ambitious scope in line with the available funding.
Nick Loveland, COO at B:Music, the charity responsible for Symphony Hall said,
"We're not experts in this field and Nick provided that expertise for us. He helped us to fine-tune our shopping list into a manageable and workable set of screens and options that we could put forward as a proposal. When the project was approved it just made sense to use ADXBA to deliver that plan."
The ADXBA team designed, installed and commissioned a range of displays across the site as well as implementing a cloud-based content management system to manage the delivery of advertising, wayfinding, promotional and corporate messaging.
Visitors arriving at the venue's new entrance are now greeted by a high resolution, 1.5m x 2.5m portrait screen showcasing upcoming main stage performances and marrying the new entrance with the International Convention Centre which houses the Symphony Hall.
Inside the foyer, a number of 37-inch and 86-inch, stretched large flat panel (LFD) displays are interspersed throughout the space, in both portrait and landscape mode, sharing useful visitor information and advertising messages.  "From an operational side there's a real need for information for audiences – and we've never had that.  In the past we had signs stuck on walls or posters hanging in the foyer, but now we have the facility to have scrolling information in a number of prominent places.  We've got some amazing features behind our bars, we've got a lovely screen behind the box office, we've got one outside our hospitality rooms," continues Loveland. "And where we worked well with ADXBA is that none of that was actually in the original plan, we changed our mind a number of times about where these screens were going to go and worked with ADXBA to figure out what looked good and what would fit our needs best."
The versatility of these displays has already proved valuable as Loftus explains, "Currently we're using the column screens that are dotted around on every level of the venue to show the QR codes for NHS Test and Trace. Whereas before we would have had about 20 packs of Blu Tack and a whole stack of printed A4 papers, we now have these amazing screens that we can use to not only show the QR codes, but also explain why we need people to scan the codes, what we do with the information, etc.  It's been a huge change that we've been able to implement from day one."
But the screen that makes the biggest impact, from both outside and inside the venue, is the (aptly named) iconic display.  This giant, 25sqm, LED display has pride of place in the foyer's new performance space and is also positioned to face out of the glass-fronted venue onto Birmingham's Centenary Square.  "It really puts us and everything we do as a charity and music venue in front of a huge audience, both within Symphony Hall and to the greater city of Birmingham," adds Loftus.  The iconic display's main purpose is to promote the venue as an inclusive space, raise the profile of B:Music and, as Loveland enthuses, to impress, "It's the wow factor.  In what is an amazing development that already blows your mind, the iconic screen is the jewel in the crown."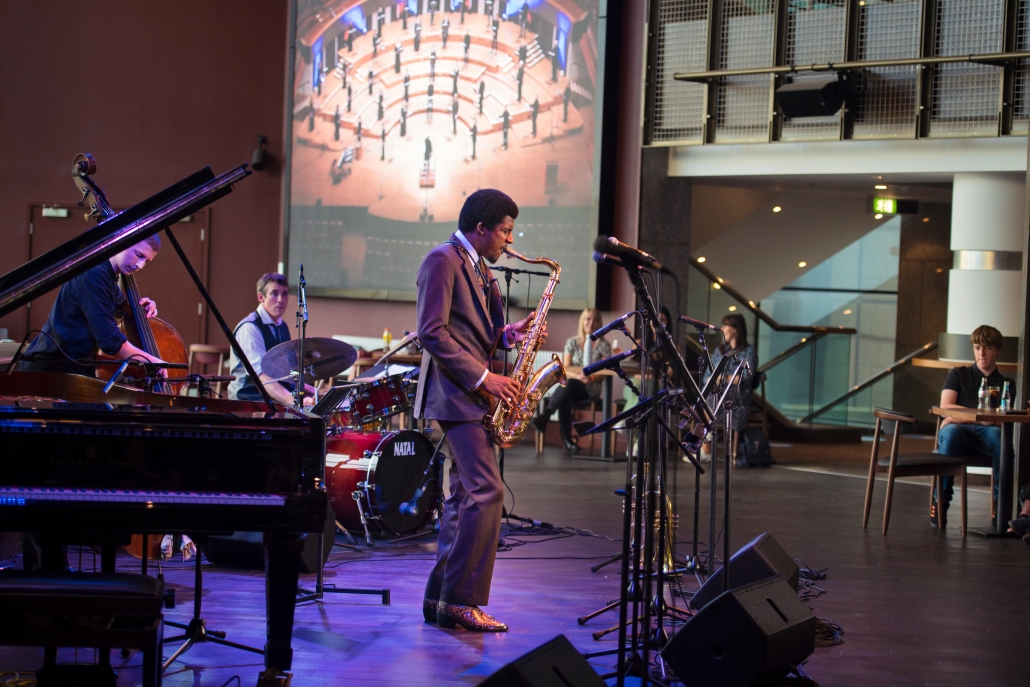 The "Making an Entrance" project was underway long before lockdown – work started on site in August 2019 and the project was planned to complete in Summer 2020.  When Covid closed the venue down in March 2020, construction continued and the project was able to continue without the pressure of working around ongoing events, albeit at a gentler pace due to slowed supply chains.  "Instead of an Autumn finish, the build completed just after Christmas, but that was partly because we were taking our time, knowing that we wouldn't have audiences in the venue any time soon," explains Loveland.  Another lockdown in early 2021, while ADXBA were integrating the displays and CMS system on site, provided an opportunity for Loftus' team to repurpose their bank of digital concerts and performance video for display on their new network, "Without these digital screens, this content would probably just sit as a YouTube link with nowhere for it to be seen except online.  We had over half a million people watch our digital performances throughout the pandemic and so to find a new home for them across all of these new screens is incredible for us, and it's something we didn't anticipate at the start of the project."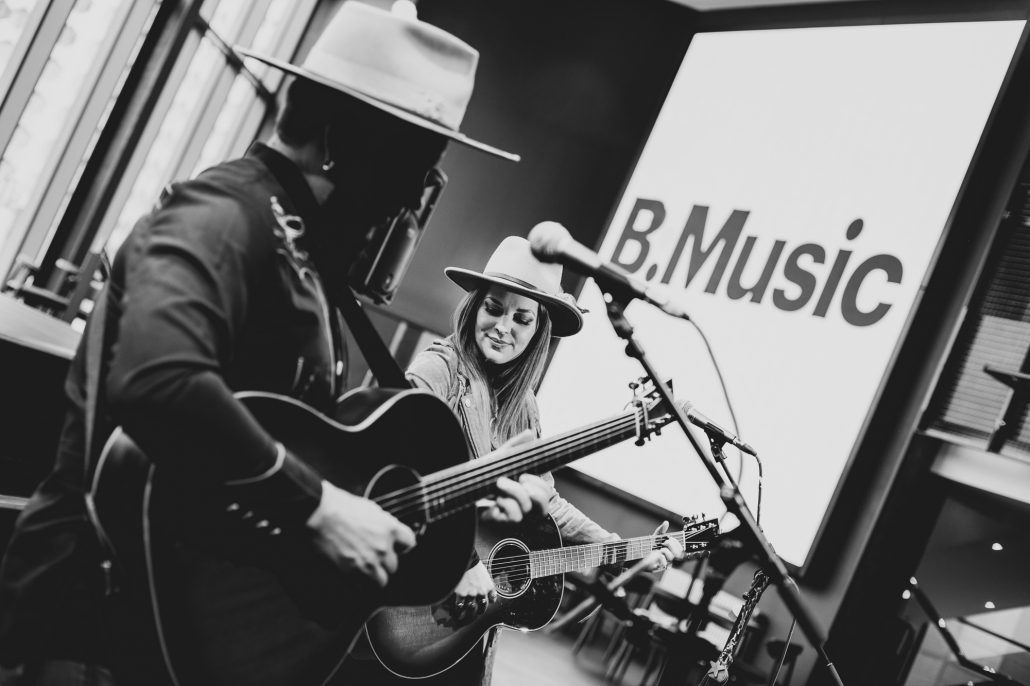 The new-look Symphony Hall was first unveiled at a series of socially distanced public performances in the main auditorium in May 2021 and the new performance spaces were formally launched with a series of free and low-cost events in July 2021.  With ADXBA contracted to provide maintenance and support for the next year, there's no danger of history repeating itself.
Loveland concludes succinctly with,
"ADXBA did everything they said they would and delivered everything we asked of them, we can't wait to share what we've achieved with Symphony Hall visitors."